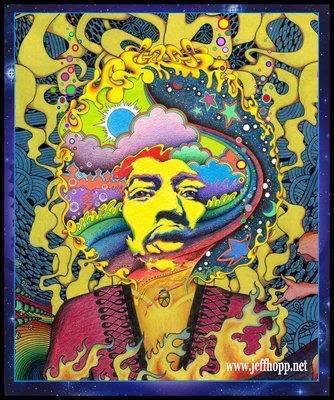 Dudes, I got fuckin tanked at that day party BROOOOOOOOO.
There are completely different standards for being a casual fan of the NBA and the tourney. Even though I am "Lakeshow till my wake YO" (copyright Pesos 2009), there are other players and teams I can legitimately root for. This fandom is based on knowledge of said players game, personalities, history, etc, and you connect to them. The same can be said of the players you can't stand. You've seen them play, know something about them or their history, and can pinpoint what it is that makes them wack.
The Tourney is a whole different animal. There is no real logical explanations as to why certain teams are raised to world-beating maccabis and others to dream-squashing monsters. Our fandom is based on more than our bracket; it is an expression of our world view. We take these teams not as a group of basketball players, but as symbols for entire regions, philosophies and cultures. (Duke= college basketball scientology.) College teams mean more in general; fans of a team are usually alumni, who have sports as an active representation of their alma mater. It's not about the players, they are only representing the school, or in the case of me, some greater idea. I was enthralled by the 2006 Final Four matchup between UCLA and LSU because it matched up the "kids from L.A." and the "kids from LA". Farmar, Afflalo and co. were carrying the tradition of Los Angeles kids against the freakish bayou athletes led by Big Baby and Tyrus Thomas. That UCLA team played some of the ugliest games I have ever seen, but it didn't matter. Style meant nothing when the pride of your birthplace was at stake.
This is why the UNC-Gonzaga game is the game I am by far the most excited about in this entire tourney. Why? This is the rare occasion when we can combine the abstract forces that drive our fandom with real-life connections to the players. I am of course talking about Tyler "Ya bro, I'm PSYCHO T, WATCH ME JUMP INTO THIS POOL, SAE!!" (photo) Hansbrough against Josh "
Who the fuck gets busted for possession of mushrooms
" Heytvelt. This is going to be basketball culture war. The All-American, super-hyped, "Dickie V on his speed dial for on call handjobs " forward from the
2nd
best program in college basketball history. Do you know how hard he plays? Well, you're gonna be told over and over again. He hits the gym He's God's gift to college basketball, everybody loves him, even though he has no real game and the best player on his team is Ty Lawson.
Then we have Heytvelt. The school that brought us Stockton and Ronny and Adam Morisson when people were still impressed cause he had diabetes. West coast mid major conference. And the dude is down with psychedelics. We need not look into ourselves to find who to root for in this game. The stars have aligned to show us the way.
(Note: We are accepting guest posts at any time. Stop being lazy you douchebags.)
(Note 2: You should be SOOO damn thankful for this track. Do you know how long I have searched for an untagged version of this remix. Do you know how much better Ludacris' opening is without Funkmaster Flex shouting out half of New York? And we are talking about young, just in the game, killing every remix Ludacris. And UGK is on this. This song is amazing.)